Bike safety for kids
Mar 2, 2020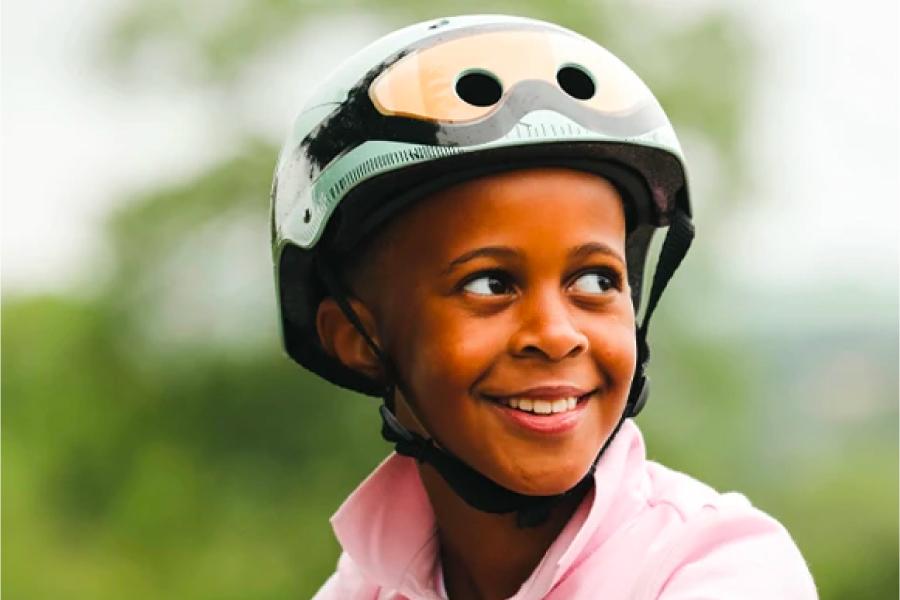 Be Seen
Wear the right clothing: we suggest clothing which is comfortable, breathable, bright (avoid dark fabrics) and weather appropriate.
Reflective gear: clothing or bike add-ons which are light should also be on the essentials list for cycling in low light. In winter those school runs can have poor visibility, so cars and other road users need to be able to see you and your child.
Light up your bike: Both your child and their bike need to be visible in the dark, or when visibility is poor. There are front and rear lights available (see our Hornit Nano) to fix to the bike or our kids helmet comes with a rear safety light.
Be protected
Always wear a properly fitted cycle helmet. Correctly fitted helmets can reduce to risk of head injuries by at least 45%. For more information on choosing the right children's bike helmets and measuring your kids head size, follow this link.
Cycle in Style. With thousands of children's bicycle helmets available, pick a kids helmet that your child will actually want to wear.
Be Heard
Adding a bell or horn to your kids bike can be another safety feature. You may not be cycling on busy roads, but it is good practice to get your child used to using a bell or horn to notify pedestrians or cars of their presence.
Know the Road
Knowing the area and being aware of their surroundings is key when your kids are on the roads. You could go on a practice ride altogether to make sure they know where the busy areas, dangerous junctions, and blind corners are.
Knowing where bike lanes, advanced stop lines at traffic lights and appropriate places to lock up your bike are also really helpful.
Basic hand signals are another quick an easy way to ensure bike safety for kids.
Bike-ability
Many schools are now encouraging students to take part in Bike-ability, the government-recognized, practical and professional training programme for kids. Offering three stages of training, Bike-ability ensures that kids are more skilled and confident once they've taken part.
Always wear a properly fitted cycle helmet. Correctly fitted helmets can reduce to risk of head injuries by at least 45%