Why choose a balance bike?
Oct 19, 2021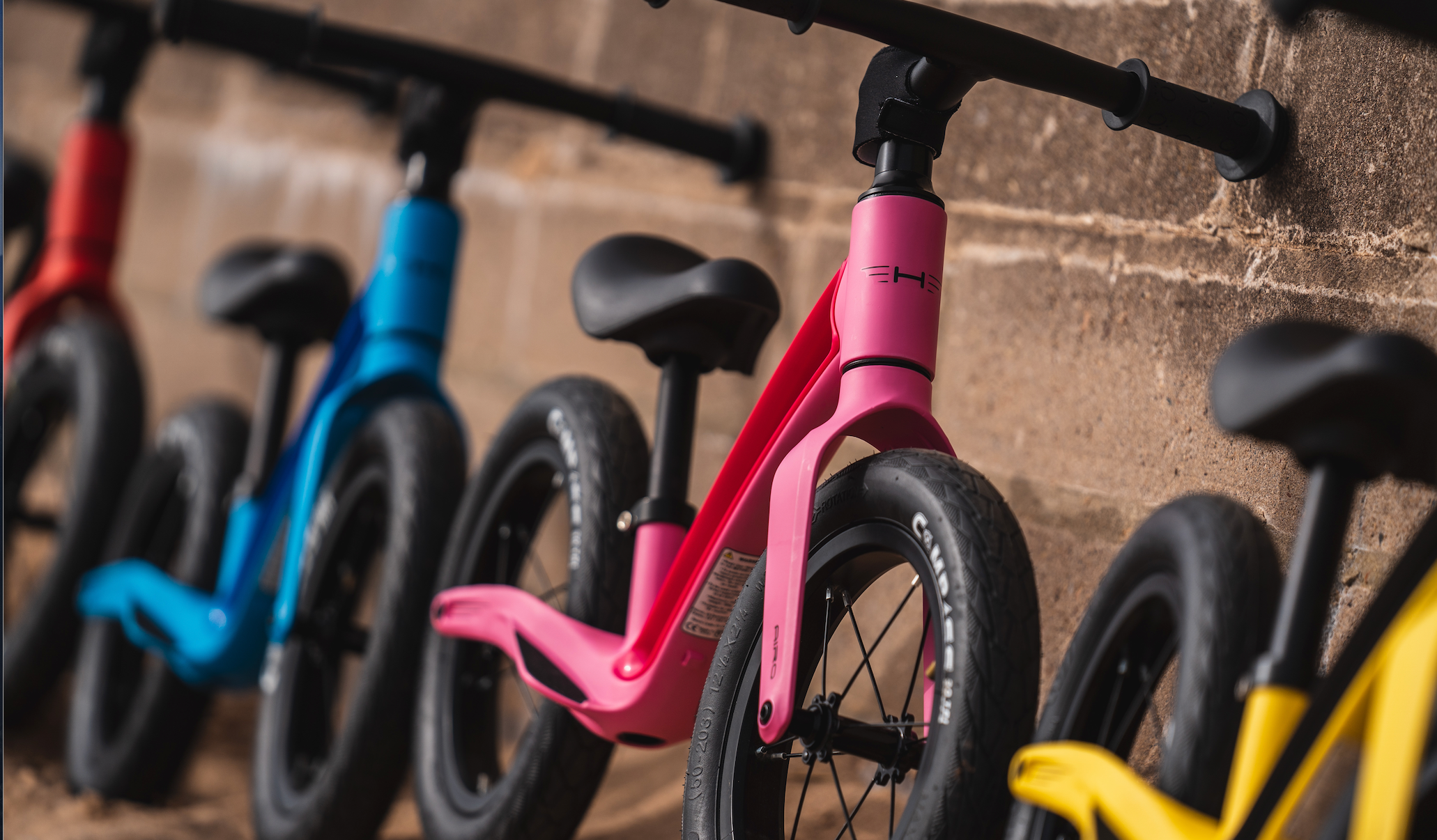 Learning to ride a bike is a testing time for your little one. Balance is the first thing that needs to be mastered which is why riding a balance bike such as the AIRO, gives your little one the best start to their cycling journey. Balance bikes are a fun and easy way for kids to learn to ride a bike without the need for clunky stabilisers or training wheels. Understanding how to balance rather than relying on stabilisers or training wheels, makes progressing onto pedals much easier and safer as they are not reliant on being propped up by additional wheels. 

Balance bikes are considered the best way to give your little one independence early on, because they are much lighter and easier to use than traditional pedal bikes.
Why go for a balance bike over stabilisers?

While balance bikes are a relatively new concept, head off to the park and they will be by far the most common sighting. A big part of learning to ride a bike is ensuring that the bike remains upright (through balance) and that they can turn corners (by leaning in). For this reason, learning on training wheels does not develop the skills needed for independence on a pedal bike. This is because the extra side wheels attached stop the rider from being able to lean into the corners and develop their own balance needed for bike riding. 

Very often, children who learn and have mastered riding a balance bike, are able to transition to pedals in a matter of minutes meaning safer riding for them, and less stress for parents! 


Main benefits of riding a balance bike

All terrain riding
Balance bikes are super lightweight (the AIRO is only 6.5lbs)! This means that riding and pushing with their feet is really easy for little legs. Whether they are on grass, at the park or going through puddles they can ride faster and further on a balance bike.
Early riding
As a balance bike generally start at 18 months, kids can start riding much earlier than on a pedal bike which are generally the next size up at 14".  Starting your kids off riding at a younger age, will make them more equipped to deal with unexpected bumps or hurdles and will make them a safer rider. 
Balance
Learning proper balance on a balance bike (as opposed to stabilisers which hold the bike upright) is one of the biggest benefits. Most kids who learn on stabilisers have to re-learn balance once they are removed. On the other hand, starting on a balance bike enables a quick transition to pedal bikes as they aren't relearning the skill. 
Gain confidence and control
Kids feel more comfortable when they can put their feet on the ground, which is why balance bikes help them gain confidence faster than stabilisers. Having the ability to put their feet on the ground stops the fear for them of falling. This automatically gives them more confidence to be more adventurous on a balance bike. 

Great for older kids too
If you are looking for a balance bike for an older child, there is also the option to buy a pedal bike and remove the cranks and pedals! There could be any number of reasons why a child is learning to ride a little later, and so this option provides a good solution to learning balance and coordination without adding stabilisers. By removing the pedals on a pedal bike and treating it like a balance bike, they will find it far easier to progress to pedals when the time is right.