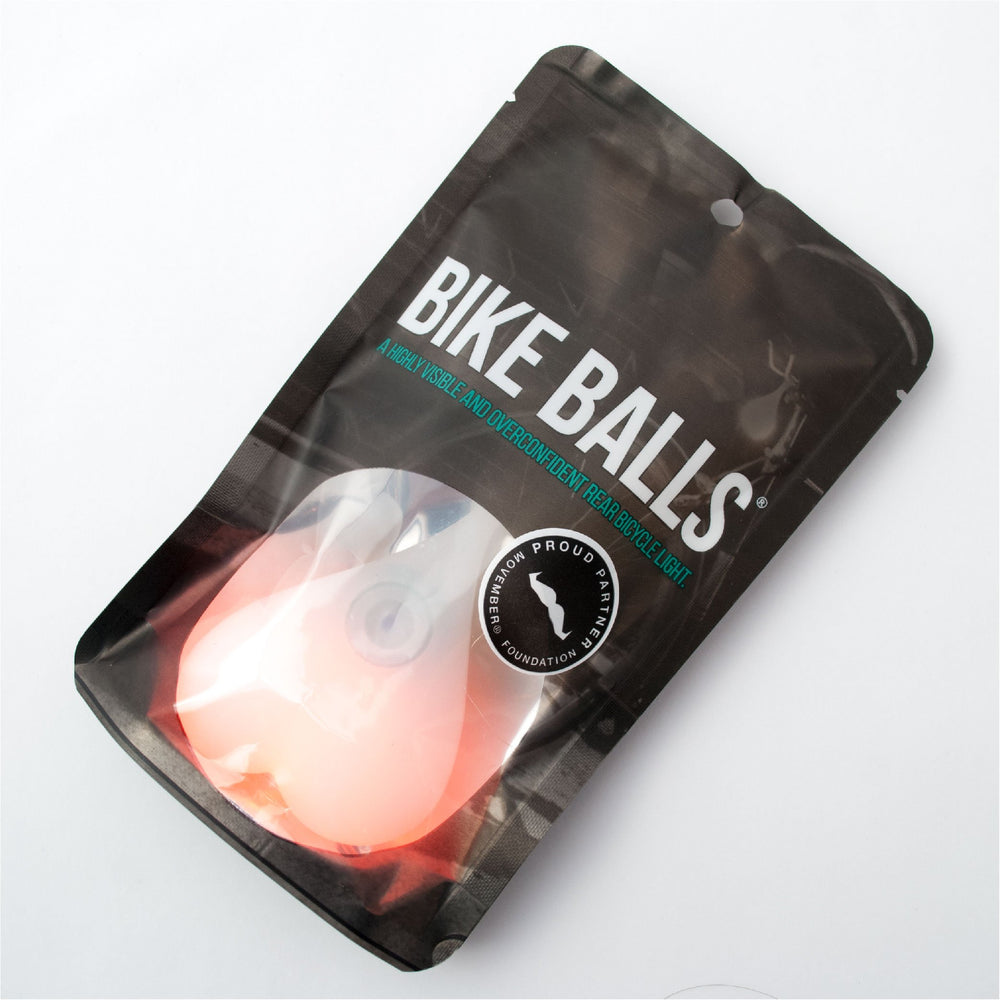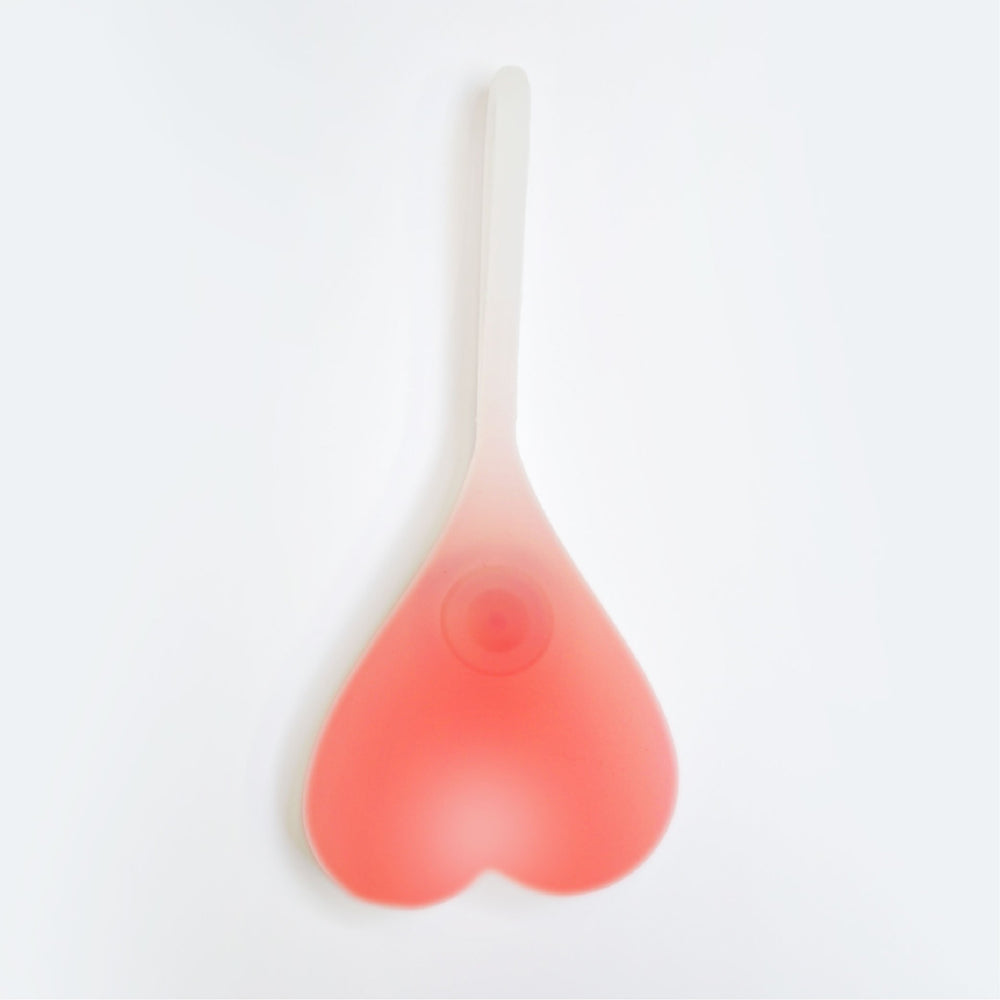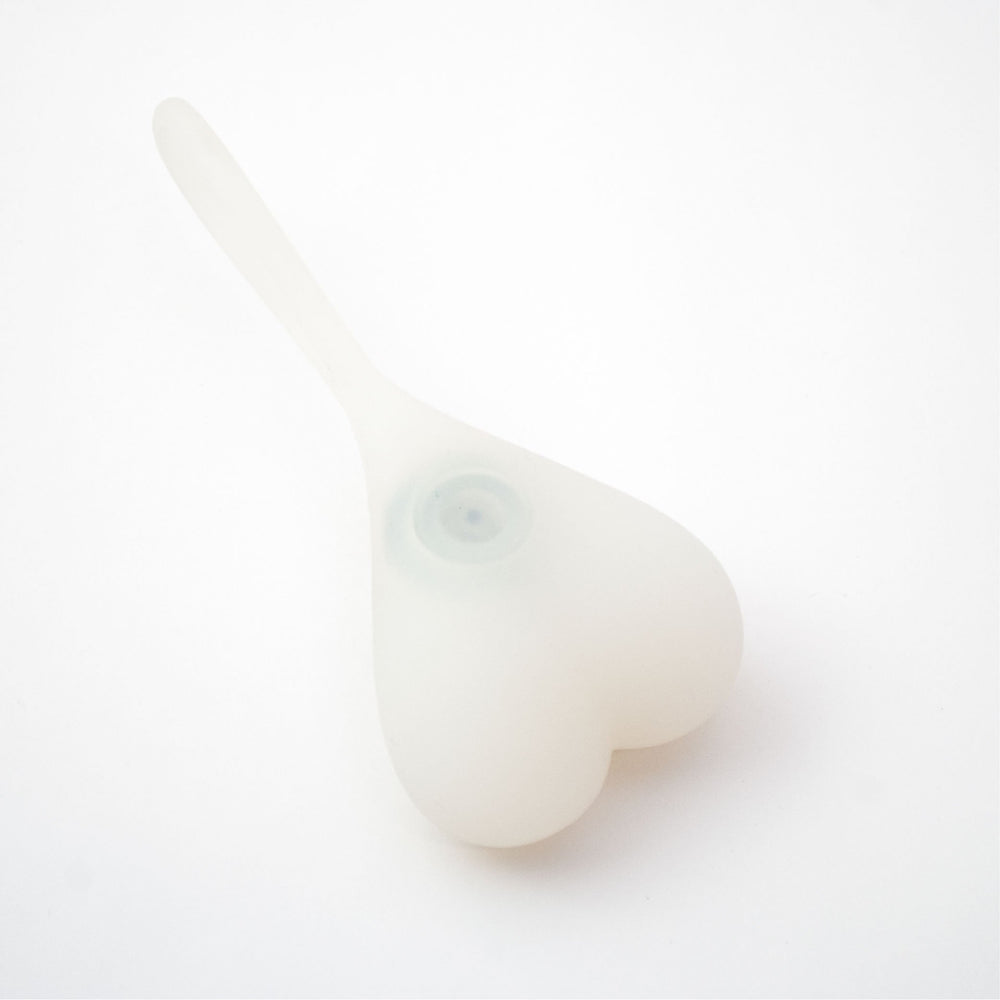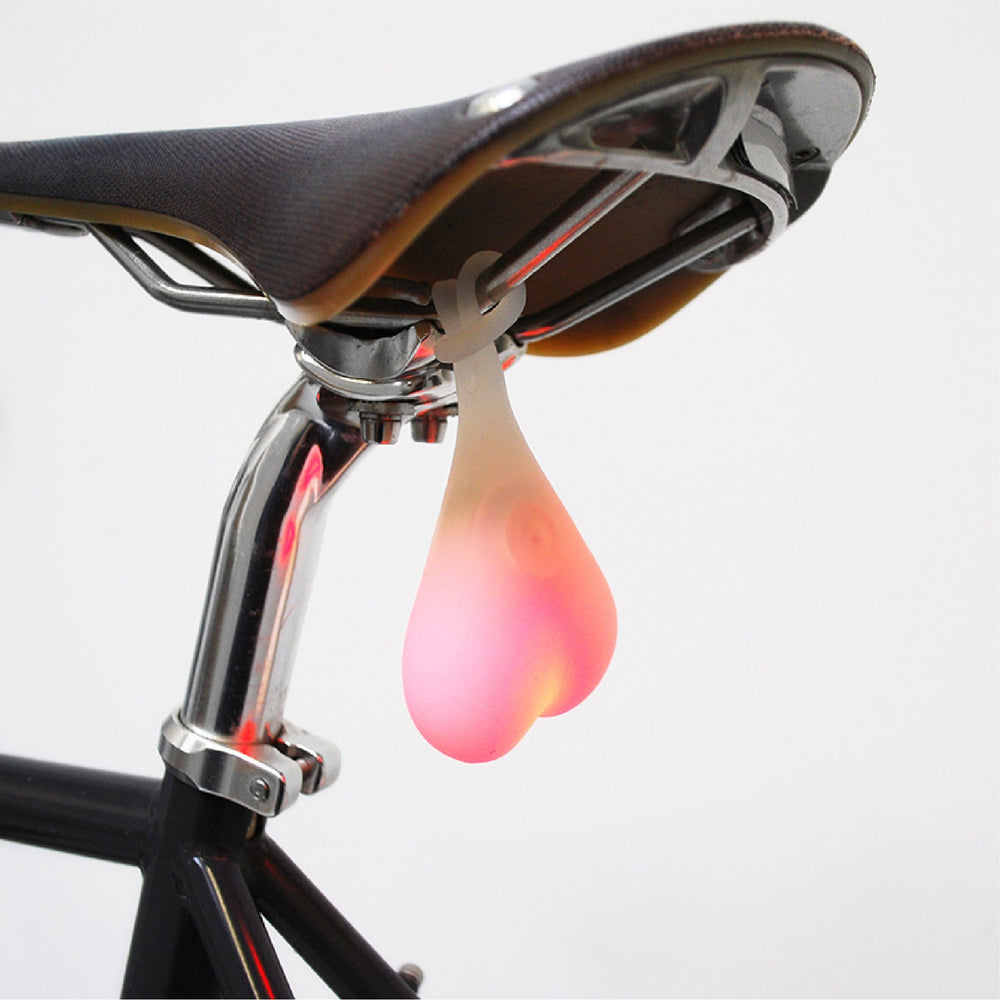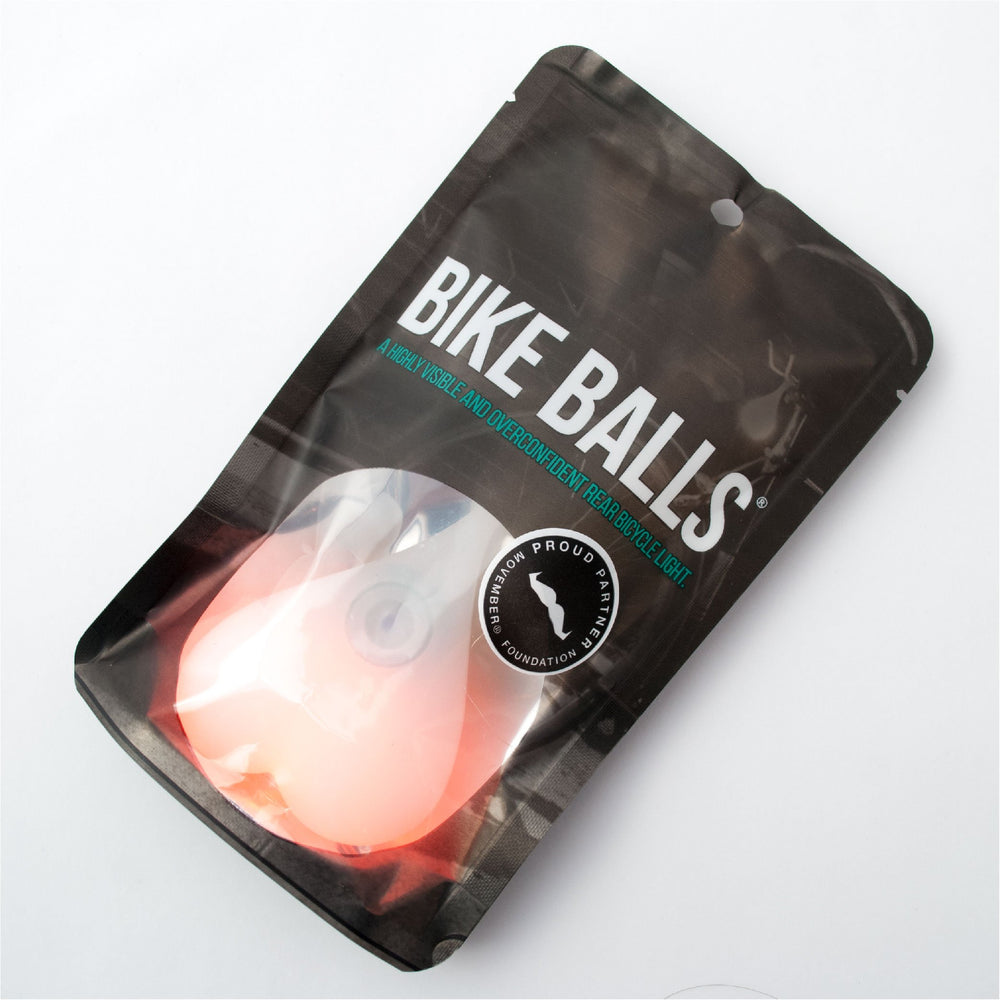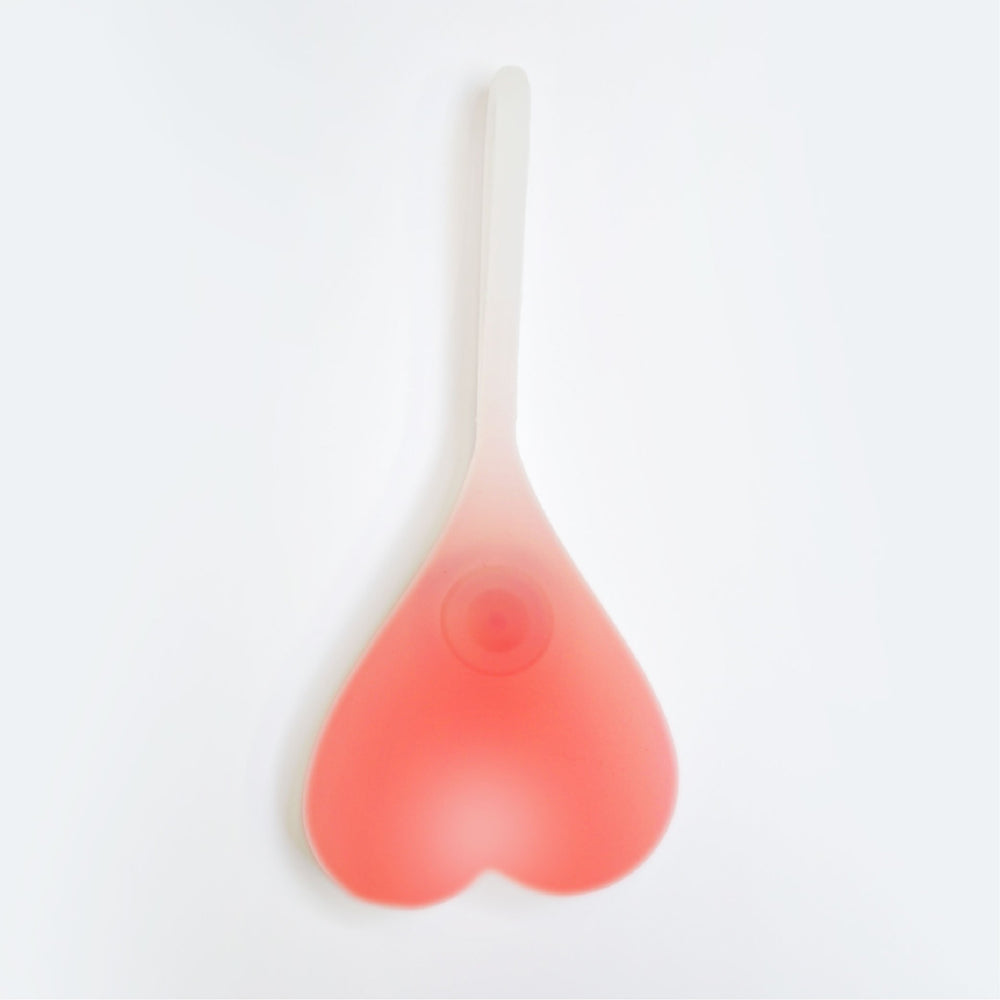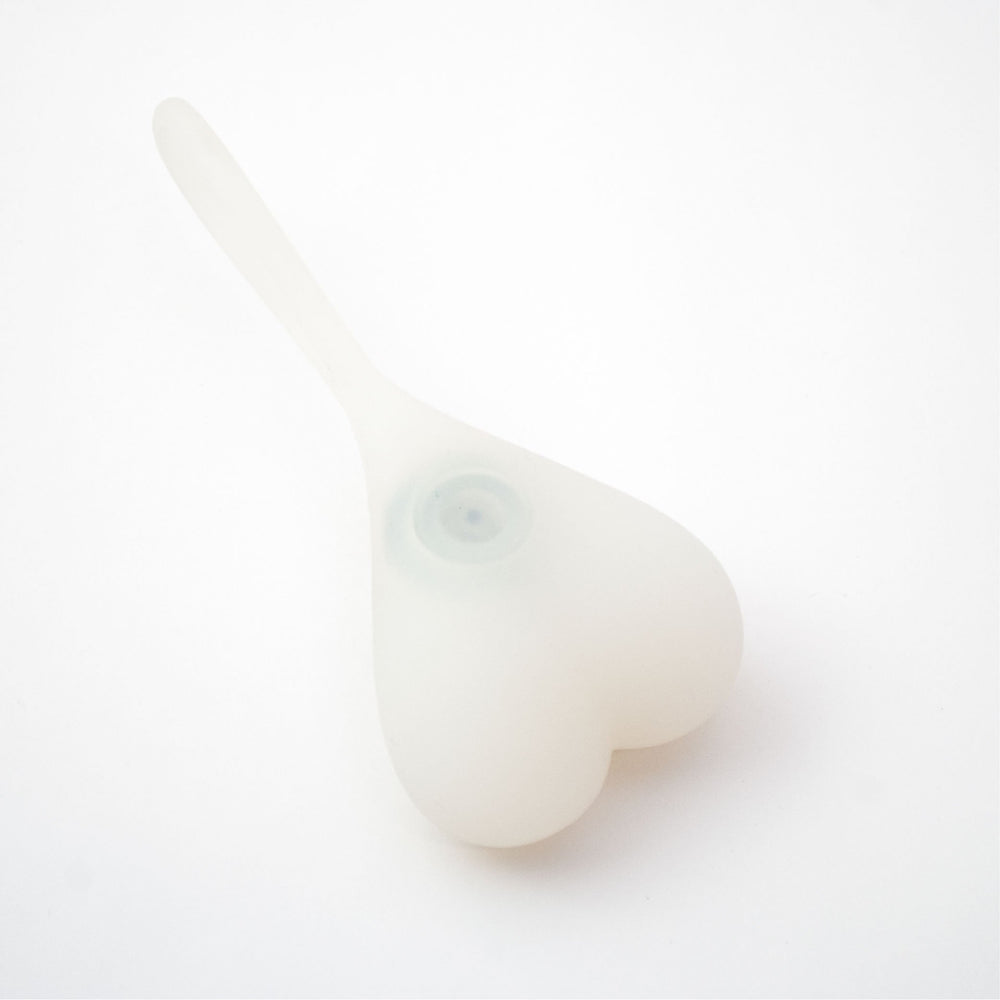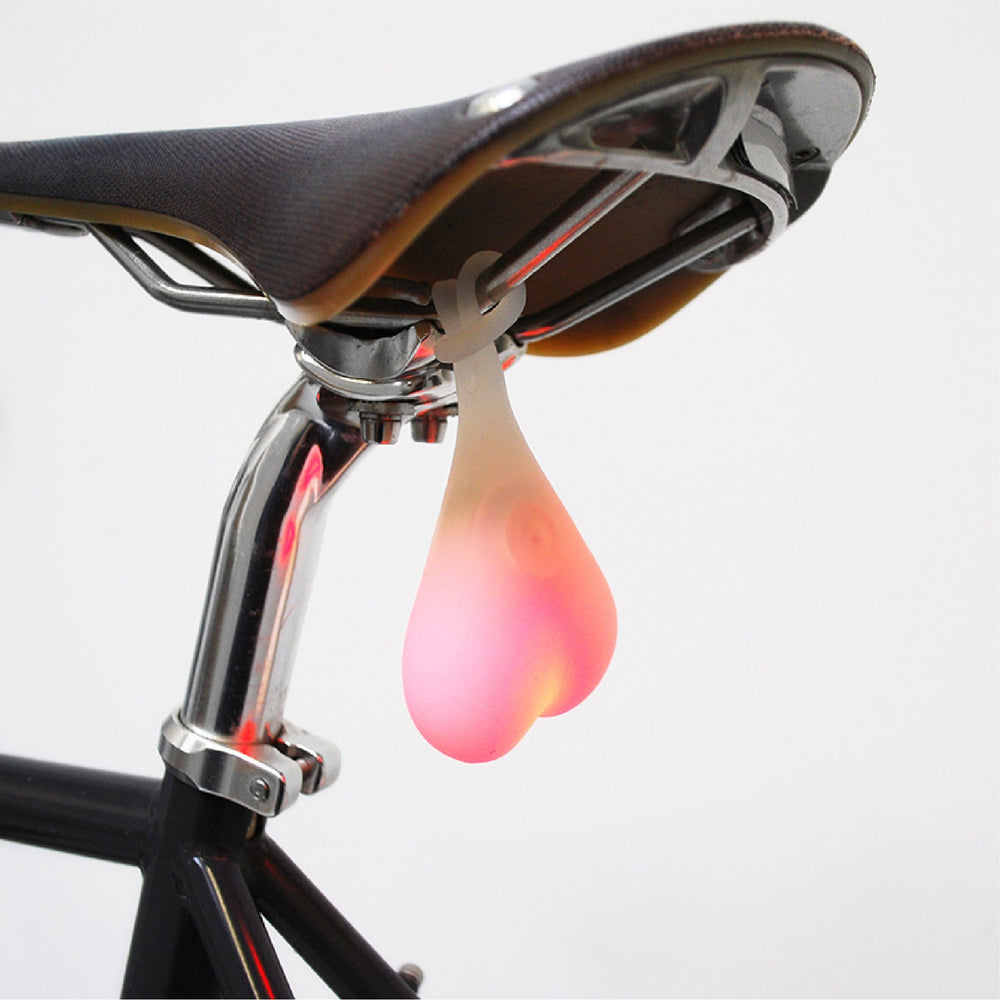 Bike Balls
THE WORLD'S MOST OVERCONFIDENT REAR BIKE LIGHT
Bike Balls have teamed up with Hornit to bring you a more visible and noticeable than average rear bike light, making you safer and more confident as you ride. Made with high quality silicone with a strong built-in waterproof strap that is made to last.
THE WORLD'S MOST OVERCONFIDENT REAR BIKE LIGHT
If your morning commute is crying out for a little humour and as a cyclist you want to be noticed then look no further! Bike Balls is a humorous rear bike light designed to be mounted beneath your bicycle saddle – they dangle off the seat rail and playfully bob-around as you ride. The simple mounting system is secure enough to stay on during bumpy rides whilst remaining easy to attach and take off. Made from waterproof silicone, this durable light houses a powerful red LED to alert drivers to your presence. Just give them a gentle squeeze to turn them on and to switch between the various light modes. They're as functional as they are hilarious.
Further Information
Designed to be mounted onto the rail of your bike seat, Bike Balls naturally bob-around in the breeze as you pedal away.
Size:10.8cm (l) x 5.7cm (w) x 2.9cm (h)
Weight: 66g