New year, New hobby – Taking up cycling in 2019
Jan 16, 2019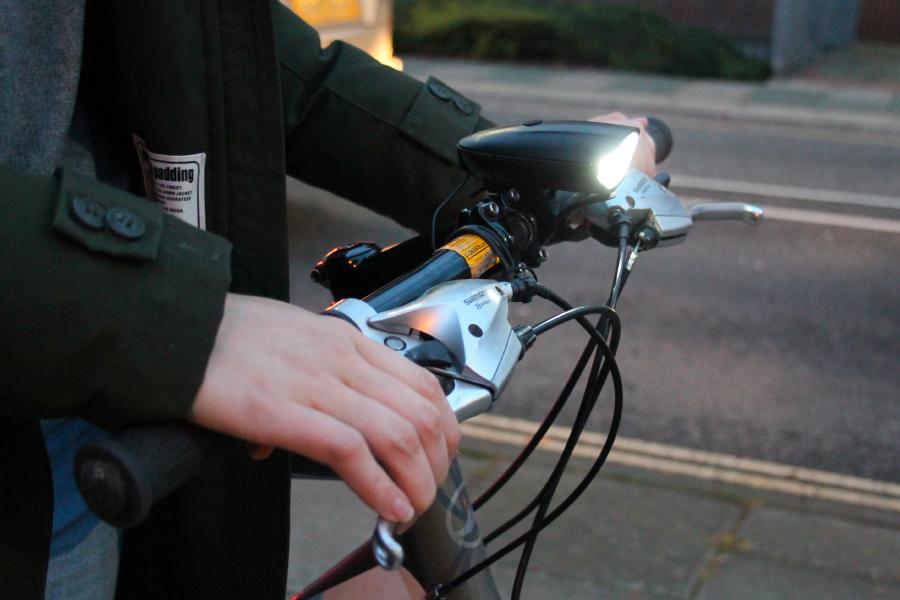 A new year is the perfect chance for a fresh start, a time to take up new hobbies and work towards a better you. Nevertheless, despite the determination on the 1st January by the time the 7th comes around, the idea of a new and better you has been packed away somewhere, most likely along with the 100 pairs of socks you received for Christmas. However, we believe that taking up cycling doesn't need to be just another short lived, new year fantasy. Here are our most handy tips for making cycling a lifestyle rather than a fleeting idea.
1) Make it a part of your everyday life
Often exercising can feel like a real chore, especially in the winter when the weather is bad. This is why we believe it's crucial to make cycling part of your everyday life. Incorporating it into your daily commute is a great way to do this. Whether that's to work, school or university, it's the perfect way to put cycling into your routine… it's also a great, eco-friendly alternative to driving! But, if you don't fancy a cycling commute, getting out on your bike to run errands can be the perfect balance of pedal power.
2) Enjoy it!
Cycling is not only a sport for athletes! It's common knowledge that a lot of people take cycling VERY seriously, with high tech clothing and expensive bikes. Although this is a great way to enjoy the sport, it certainly isn't the only way. In fact, some of our favourite cycle trips here at Hornit are adventures with friends and family. Cycling like this allows you to really fall in love with your bike and treasure the memories created while cycling!
3) Find the right bike for you
Making sure you have the right kind of bike is the make or break of your cycling experience… because if running errands on your bike is what you'd like to do, you're not going to want to transport your grocery shopping on a racing bike! There are three main things to take into consideration when choosing your bike; the type of bike, the features and the fit. There are numerous bikes on the market, all with different designs, suspensions, breaks and gears. So, to narrow down your search we will cover the basics. Hybrid bikes perform well on pavements and moderate gravel/ dirt roads and have an overall wide range of uses. If you're looking for a more comfortable and upright bike, a hybrid is the one for you. Mountain bikes are designed to be shock absorbing and perform well on rocky terrain or steep dirt trails. If you're looking for a bike to withstand intense adventure, a mountain bike is what you're looking for. However, if you're after a simpler, light weight bike then we would recommend a Road Bike, these are perfect for racing, commuting, fitness or touring as they perform best on paved roads.
4) Embrace the weather
While many people believe that winter is a bad time to take up an outdoor sport, we think differently! In summer, cycle routes often become very busy, so if you're new to cycling, starting in the quieter, winter months is an excellent idea. You can also look forward to a hot cup of tea at the end of an exhilarating but cold cycle! Cycling in winter is great but it's even more important to ensure you're safe, while on your bike. At Hornit, we design a range of products to ensure cyclists remain in control of their own safety. So, if you're thinking of getting into cycling now, why not kit your bike out with our Hornit LITE, the perfect combination of a bike light and a 120-decibel horn. It'll make sure you are always seen AND heard! For more tips about cycling in winter check out our 'Are you winter ready?' blog post.
Often exercising can feel like a real chore, especially in the winter when the weather is bad. This is why we believe it's crucial to make cycling part of your everyday life.